ArmourGlow Stones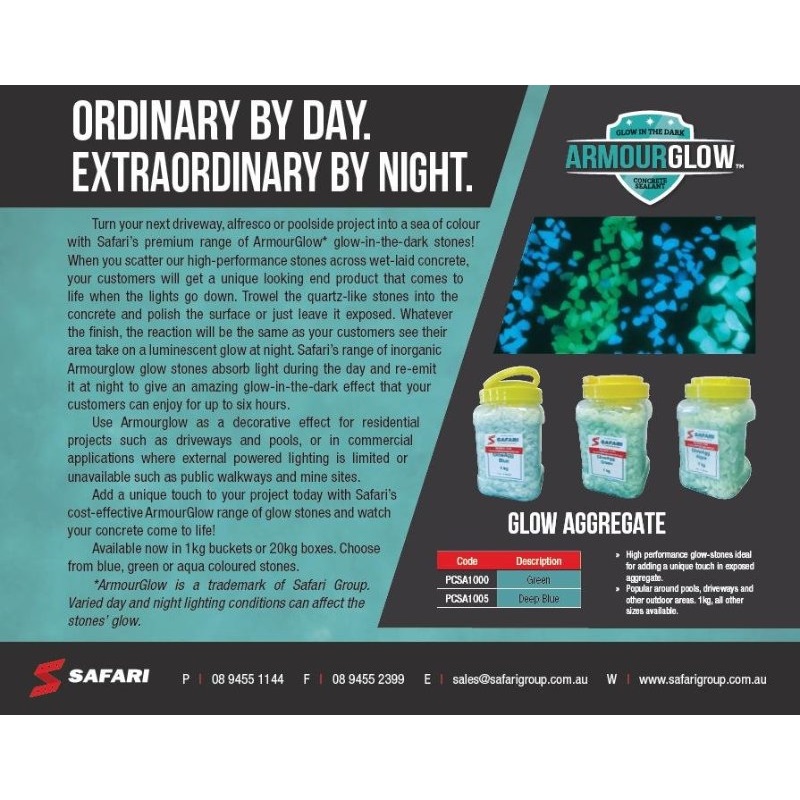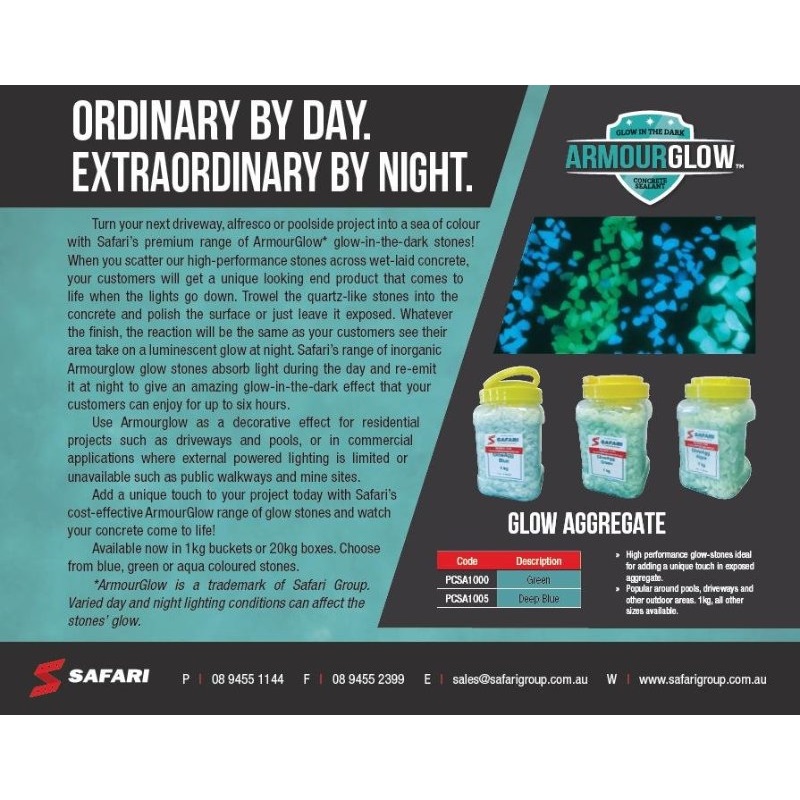 ArmourGlow Stones
Ordinary by day. Extraordinary by night!
Turn your next driveway, alfresco or poolside project into a sea of colour with Safari's premium range of ArmourGlow* glow-in-the-dark stones.
When you scatter our high-performance stones across wet-laid concrete, your customers will get a unique-looking end product that comes to life when the lights go down.
Trowel the quartz-like stones into the concrete and polish the surface or just leave it as exposed aggregate. Whatever the finish, the reaction will be the same as your customers see their area take on a luminescent glow at night.
Safari's range of inorganic Armourglow glow stones absorb light during the day and re-emit it at night to give an amazing glow-in-the-dark effect that your customers can enjoy for up to six hours.
Use Armourglow as a decorative effect for residential projects such as honed or washed aggregrate driveways, outdoor living areas and pools, or in commercial applications where external powered lighting is limited or unavailable such as public walkways and mine sites.
Add a unique touch to your project today with Safari's cost-effective ArmourGlow range of glow stones and watch your concrete come to life!
Available now in 1kg buckets or 20kg boxes.
Choose from blue, green or aqua coloured stones.
* ArmourGlow is a trademark of Safari Group. Varied day and night lighting conditions can affect the stones' glow.